It was shocking and upsetting for me to learn of the circumstances around the killing of Penny Davis from the New Forest, who I knew quite well at school years ago. She was stabbed 14 times in a field where she spent time with her horses.
I remember Penny as an independent maybe somewhat opinionated young woman (aren't many of us that too?) - and I can imagine after reading the court coverage that, up to her murder, she was dealing with the sometimes painful tribulations of a troubled family life.
None of that is justification for taking a caring mum's life. Reading details of the trial, it was a callous, remorseless, unconscionable act. What on earth can make a step son take a measured, deliberate decision to have someone kill a mother in her late 40s?
I've posted a copy of the photos of the killers here - this is what knife murderers look like. How do they feel now, locked away for most of the rest of their lives (we hope), I wonder?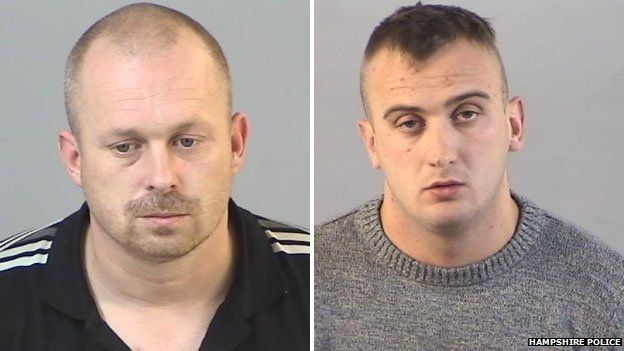 Sentenced to 30 years for conspiracy to murder, Benjamin Carr (right) - and Justin Robertson (left) sentenced to 32 years for murder
You can read the
BBC trial report about Penny's killing
and also
details of the impact on the family in local paper coverage
.
These evil pair are removed from society for a long time but the damnable stabbing they committed is now forever etched in history, greatly scarring and distressing a family and friends left behind. Who wants to be remembered for causing such suffering? You must be mad.